Medical Student Education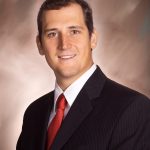 Greetings,
This corner of our website is dedicated to the ophthalmologists and clinicians of the future…. YOU!
Here at the UofL Department of Ophthalmology and Visual Sciences we want the education of medical students and pre-medical students to be a priority.  I have attempted to provide throughout these web pages enough information and knowledge to get your learn on, but most importantly, keep you asking more questions that will lead to a greater understanding and appreciation for our specialty.
You will find information here about:
Ophthalmology Interest Group Info/Meetings/Events
Educational Resources from the American Academy of Ophthalmology and other institutions
"Ophtho 101" Course Content
Online surgical videos from different sub-specialists in our field
Information on Ophthalmology Residency Match
Research opportunities at UofL DOVS
As your UofL Ophthalmology medical student educator, I want to always be accessible to answer questions and fulfill your needs.  Please reach out and ask questions early if you think ophthalmology may be a medical/surgical field that interests you.  My goal is for every medical student that walks the halls at UofL to have a basic comprehension when it comes to understanding ophthalmic disease and pathology and also a baseline competency when performing the ocular exam.  These skills will serve you well, even if ophthalmology will not be your final career destination.
Happy hunting,
Dr. Jeremy Clark