International Outreach and Resident Opportunities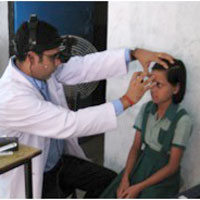 Did You Know?
180 million people in the world are visually impaired
90 percent of the world's blind live in developing countries
80 percent of visual impairments can be avoided or cured
The UofL Department of Ophthalmology & Visual Sciences is firmly committed to improving eye health throughout the world, particularly in developing countries, where people often suffer from debilitating eye diseases and conditions that are highly treatable in the United States and other developed nations.
Our residents are given the opportunity, during their third year, to travel internationally and work alongside native doctors in clinics in hospitals in various countries. Click here for more information.
Our faculty members often travel on their own time to perform outreach in developing countries. Our goal is not only to provide assistance in the here and now, but to help the local doctors establish sustainable vision care programs that can continue to help patients over time.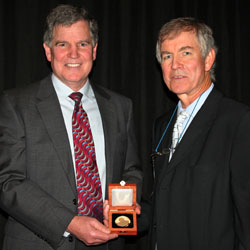 Dr. William Nunery received the Sam & Dora Cohen Award at the annual meeting of the Ophthalmological Society of South Africa. This prestigious award was presented to Dr. Nunery for all of his contributions to South Africa and the training of ophthalmologists in oculoplastics and 15 years of service to their patients.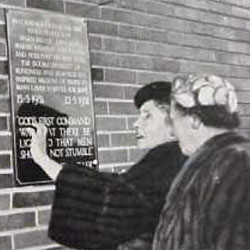 St. John Eye Hospital was founded by Helen Keller in 1952. Located in Johannesburg, South Africa, it serves indigent patients from southern African countries.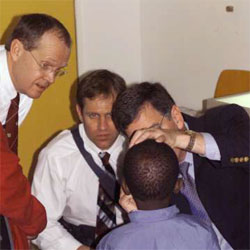 This is Dr. Nunery seeing patients at St. John Eye Hospital. Patients sometimes walk for weeks in order to be seen by a doctor at the Eye Hospital. The greatest challenge is picking which patients to treat surgically during his visit.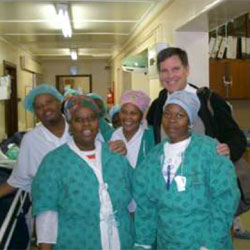 Dr. Nunery with the hospital staff at St. John Eye Hospital
Click a title below to download the PDF Slide Presentation