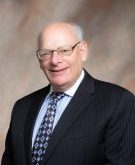 Richard A. Eiferman, MD
Professor
For Provider Information click here
Richard A. Eiferman, MD
Professor of Ophthalmology, Department of Ophthalmology and Visual Sciences
Kentucky Lions Eye Center
CONTACT INFORMATION:
301 E. Muhammad Ali Boulevard, Louisville KY 40202
Telephone: 502-588-0550
E-mail: richard.eiferman.1@louisville.edu
 EDUCATION:

BA     Queens College, City University of New York (CUNY), Dept. of Psychology 1968
MD     Medical College of Wisconsin (formerly Marquette University), Milwaukee, Wisconsin 1972

Post-Graduate Training:
 Internship: 
Milwaukee County General Hospital, Milwaukee, Wisconsin, 1972-1973

Residency:  
Medical College of Wisconsin, Affiliated Hospitals and Eye Institute – Ophthalmology, Milwaukee, WI 1973-1976

Fellowship: 
Cornea/External Disease, Wills Eye Hospital,                      Philadelphia, PA, 1976-1977 (Drs. Peter Laibson and Juan Arensen)

Military:
 Captain, U.S. Army Reserves Medical Corps, Ophthalmologist, 1972-1980
Major, 1980-1984
Honorable Discharge, January 19, 1984M.D.:
RESEARCH INTERESTS:
I have participated in numerous FDA clinical studies of drugs including anti-virals, antibiotics and anti-histamine Eye drops. I was a Principal Investigator for 3 laser companies and conducted the clinical trials. I have trained dozens of ophthalmologists and residents to become certified on the VISX laser platform.  My main research interest is drug delivery using cross linked collagen and hyaluronic acid and hold several patents in this area.
PUBLICATIONS
Dr Eiferman has authored over 160 scientific articles and 15 book chapters. He has lectured nationally and internationally on lasers and corneal disease
HONORS
Dr Eiferman is listed in the "Best Doctors in America".  He has received Honor Awards and Lifetime Achievement Awards from the American Academy of Ophthalmology