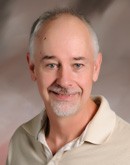 CONTACT INFORMATION:
301 E. Muhammad Ali Boulevard,
Louisville KY 40202
Telephone:502-852-5466 Fax: 502-852-8550
EDUCATION / TRAINING
Kansas University Medical School, PhD, 1983 –
Biochemistry
Baylor College of Medicine – Post-Doctoral 1983-1986 –
Cell Biology
Salk Institute – Post-Doctoral – 1986-1988 – Cell Biology
PERSONAL STATEMENT
We have a long-standing interest in pathways regulated by the retinoblastoma protein in cell proliferation and cancer progression. Interestingly, these same pathways control generation and maintenance of cancer stem cells as well as expansion and differentiation of adult progenitor cells, a more recent focus of the laboratory. In the studies proposed here, we build on our recent publications transplanting and characterizing the differentiation of photoreceptor precursors in the retina of a pig RHO P23H model of RP. During the course of these studies, we noted and characterized the effect of replacing rods on restoration of cone function in this model. Because such loss of cone function is key in diminished functional central vision as RP progresses, we have examined the mechanism of the rod protection of cone function. These findings form the basis for the proposal.
ACADEMIC POSITIONS AND HONORS
10/05 – present Robert W. and Gretchen
Rounsavall Professor of Ocular Oncology
Department of Ophthalmology
James Graham Brown Cancer Center
Birth Defects Center
University of Louisville School of Medicine
Louisville, KY
6/6/98 – 10/05 Head, Molecular Oncology
Program
Professor of Medicine and Cell Biology and Physiology
Washington University School of Medicine
St. Louis, MO
HONORS
Newmark Award for Biological Research
University of Kansas
Spirit of Health Award
American Cancer Society
NIH SERVICE
Past member of Molecular Biology Study Section and Pathobiochemistry Study Section
CONTRIBUTION TO SCIENCE
Rb represses transcription and regulates cell proliferation by epigenetic modification. In earlier studies, the laboratory provided the first evidence that the Rb family interacts with epigenetic modifiers such as HDAC and polycomb proteins to stably regulate expression of target genes and control cell proliferation.
Weintraub SJ, Chow KN, Luo RX, Zhang SH, He S, Dean DC.
Mechanism of active transcriptional repression by the retinoblastoma protein.
Nature 1995 Jun 29;375(6534):812-5. PubMed PMID: 7596417.
Luo RX, Postigo AA, Dean DC.
Rb interacts with histone deacetylase to repress transcription.
Cell. 1998 Feb 20;92(4):463-73. PubMed PMID: 9491888.
Zhang HS, Gavin M, Dahiya A, Postigo AA, Ma D, Luo RX, Harbour JW, Dean DC.
Exit from G1 and S phase of the cell cycle is regulated by repressor complexes containing HDAC-Rb-hSWI/SNF and Rb-hSWI/SNF.
Cell. 2000 Mar 31;101(1):79-89. PubMed PMID:
10778858.
Rb has expanding roles in development
and signaling. The first studies of the Rb family suggested
that the proteins interacted with E2F to regulate entry of
cells into the cell cycle. We demonstrated that Rb also
regulates entry of cells into M phase and it targets a
number of other pathways critical for signaling and
normal development.
Dahiya A, Wong S, Gonzalo S, Gavin M, Dean DC.
Linking the Rb and polycomb pathways. Mol Cell.
2001 Sep;8(3):557-69. PubMed PMID: 11583618.
Harbour JW, Dean DC.
The Rb/E2F pathway: expanding roles and emerging paradigms
Nat Cell Biol 2000 Apr;2(4):E65-7. Review. PubMed
PMID: 10783254.
Harbour, J.W., Luo, R.X., Dei Santi, A. Postigo, A.A.,
and Dean, D.C. Cdk Phosphorylation Triggers Sequential Intramolecular Interactions that Progressively Block Rb Functions as Cells Move Through G1. Cell 98, 859-869.https://www.ncbi.nlm.nih.gov/pubmed/23554223
Cell-cell contacts regulate cell programming. We demonstrated that that cell-cell contacts and hypoxia regulate Hippo and Wnt signaling to control cell programming. Activation of these pathways is sufficient for conversion of cancer cells into cancer stem cells/tumor initiating cells and for dedifferentiation of RPE.
Liu Y, Mukhopadhyay P, Pisano MM, Lu X, Huang L, Lu Q, Dean DC. 2013.
Repression of Zeb1 and Hypoxia Cause Sequential MET and Induction of Aida, Oct4, and Dnmt1, Leading to Immortalization and Multipotential Reprogramming of Fibroblasts in Spheres.
Stem Cells 31:1350-62. PMID:23554223
Liu Y, Dean DC.
Tumor initiation via loss of cell contact inhibition versus Ras mutation: do all roads lead to EMT?
Cell Cycle.2010 Mar 1;9(5):897-900. Epub 2010 Mar 13. Review. PubMed PMID: 20160473.
Liu, Y Clem, B, Zuba-Surma, E, El-Naggar, S, Telang, S, Jenson, AB, Ratajczak, M, Chesney, J, and Dean, DC. 2010. Mouse Fibroblasts Lacking RB1 Function Form Spheres and Undergo Reprogramming to a Cancer Stem Cell Phenotype.Cell Stem Cel 4, 336-347. PMID: 19341623
Liu Y, El-Naggar S, Darling DS, Higashi Y, Dean DC.
Zeb1 links epithelial-mesenchymal transition and cellular senescence.
Development.2008 Feb;135(3):579-88. doi: 10.1242/dev.007047. PubMed PMID: 18192284; PubMed Central PMCID: PMC2507753.4.
ZEB1, EMT and RPE.
ZEB1 is a prototypical transcriptional regulator of EMT long linked to tumor
metastasis. However, there is emerging evidence that early EMT is key in establishing tumors as well as playing a deciding role in early vs. late metastatic potential. We
show that ZEB1 induction is required for lung adenocarcinoma initiation, and it interacts with the Rb family pathway to trigger sarcoma initiation. Additionally, we showed that Zeb1 induction drives dedifferentiating EMT in a cell-cell contact dependent fashion in RPE. Liu Y, Xin Y, Fei Y, Wang W, Lu Q, Kaplan HJ and Dean DC. Taz-Tead1 Links Cell-Cell Contact to Zeb1 Expression, Proliferation and Dedifferentiation in Retinal Pigment Epithelial Cells.Invest Ophthal Vis Sci 2010 Jul;51(7):3372-8. doi: 10.1167/iovs.09-
4321. Epub 2010 Mar 5.
Liu Y, Ye F, Li Q, Tamiya S, Darling DS, Lu Q, Kaplan HJ, and Dean DC. 2009. Zinc Finger E-Box Binding Homeodomain 1 (Zeb1) Represses Pigment Cell Specification Factor, Mitf, and Regulates Epithelial-Mesenchymal Transition of Retinal Pigment Epithelial
Cells.Ophthalmol. Vis. Sci50: 5080-5088. PMID: 19515996
Zhang P, Wei Y, Wang L, Debeb BG, Yuan Y, Zhang J, Yuan J, Wang M, Chen D, Sun Y, Woodward WA, Liu Y, Dean DC, Liang H, Hu Y, Ang KK, Hung MC, Chen J, Ma L. 2014.
ATM-mediated stabilization of ZEB1 promotes DNA damage response and radioresistance through CHK1.
Nature Cell Biol.16:864-75. PMID:25086746 Liu Y, Lu X, Huang L, Wang W, Jiang G, Dean KC, Clem B, Telang S, Jenson AB, Cuatrecasas M, Chesney J, Darling DS, Postigo A, Douglas C. Dean DC. Different Thresholds of ZEB1 are Required for Ras-Mediated Tumor Initiation and Metastasis.Nature Commun 5:5660. PMID:25434817
Glycolytic dependence and rod and cone precursors in development and transplantation. We have followed the differentiation potential of rod and cone progenitors in the developing pig and have shown that precursors with rod differentiation capacity differentiate before cells with cone differentiation capacity. And, populations of rod precursors at different developmental states display distinct capacities for rod and cone generation for transplantation. We are examining differences in metabolism in rod and cone precursors and linking differences to functional interplay between these photoreceptor subtypes.
Zhou L, Wang W, Liu Y, Fernandez de Castro J, Ezashi T, Telugu BP, Roberts RM, Kaplan HJ, Dean DC.
Differentiation of induced pluripotent stem cells ofswine into rod photoreceptors and their integration into the retina.
Stem Cells.2011 Jun;29(6):972-80. doi: 10.1002/stem.637. PubMed PMID: 21491544; PubMed Central PMCID: PMC4263955.
Wang W, Liang Zhou, Fernandez de Castro, Kaplan HJ, Dean DC. 2014. Swine Cone and Rod Precursors Arise Sequentially and Display Sequential and Transient Integration and Differentiation Potential Following Transplantation.Invest Ophthalmol Vis Sci. 55: 301-9. PMID: 24327609
Wang W, Fernandez de Castro J, Vukmanic E, Zhou L, Emery D, Demarco PJ, Kaplan HJ, Dean DC.
Selective rod degeneration and partial cone inactivation characterize an iodoacetic acid model of Swine retinal degeneration.
Invest Ophthalmol Vis Sci. 2011 Oct
7;52(11):7917-23. doi: 10.1167/iovs.11-7849.
PubMed PMID: 21896868; PubMed Central PMCID:
PMC3207852.
Wang W, Lee SJ, Scott PA, Lu X1, Emery D, Liu Y,Ezashi T, Roberts MR, Ross JW, Kaplan HJ, Dean DC:Two-Step Reactivation of Dormant Cones in RetinitisPigmentosa. Cell Rep. 2016 Apr 12;15(2):372-85.PMID: 27050517.
Complete List of Published Work in My Bibliography:
http://www.ncbi.nlm.nih.gov/myncbi/collections/bibliography/47098521/
Grants

Current
CA149438. NIH. Activation of cyclin dependent kinases by fructose-2,6 bisphosphate. (Jason Chesney, PI; Douglas C. Dean, Co-I). 6/1/11 – 5/31/16.
CA150764. NIH. EMT transcription factors and cancer. (Levi Beverly PI, Douglas C. Dean Co-I). 8/1/15-7/31-20.
EY024110. NIH. Hypoxia-induced reprogramming to RPE stem cells. (Douglas C. Dean PI), 6/1/14 – 5/31/18.
MR130345. DoD. Stem Cells and Vision Restoration Following Traumatic Injury. (Douglas C. Dean PI). 9/1/14 – 8/31/17.
Research to Prevent Blindness Stein Innovation Award (Douglas C. Dean, PI). 7/1/15 – 6/31/17.
Pending

EY026060. Biochemical and metabolic analysis of cone outer segment generation (Douglas C. Dean, PI). Analysis of differences in rod and cone metabolism during the functional interplay between these photoreceptor subtypes.
CA177623. NIH. Role for ZEB1 in K-ras-initiated lung cancer (Douglas C. Dean, PI). This proposal is to examine the role of the EMT transcription factor ZEB1 in a mouse lung cancer model. No overlap with the current proposal.
EY026158. NIH. Cone rescue in retinitis pigmentosa (Henry J. Kaplan and Douglas C. Dean dual-PIs). This proposal aims to evaluate physiological effect of transplanting rods precursors into a model of pig retinitis pigmentosa.
Terminated in the past three years.
| | | | | |
| --- | --- | --- | --- | --- |
| Source | Type | Role | Title | Year: |
| NEI | R21 | PI | Zeb1 and epithelial-mesenchymal balance in the eye. | 10-12 |
| NCI | R01 | PI | Molecular Regulation of Epithelial-Mesenchymal Transitions | 09-12 |
| NEI | R01 | Co-I | MerTK regulation of the PTTG and RPE phagocytosis | 08-14 |
| NIH | P20 | Co-I | Molecular Determinants of Developmental Defects | 12-14 |
| NEI | R21 | Co-I | 14-3-3o and epithelial differentiation in the eye | 11-13 |
| DOD | | Co-I | Novel use of clinical drugs to prevent major eye injury | 10-14 |
| RPB | | PI | RPB Lew Wasserman Award | 11-12 |